Main Bedroom
"Asfendamos" is a complex of five semi-detached stone-built bungalows with private porch. Each one consists of one bedroom and a single space living room with kitchen. Their sleeping capacity is for four adults and there is enough space for a baby cradle in the bedroom.
The bungalows offer to the guest all the modern amenities of a contemporary house as:
Living room with dining table

Spacious bathroom with bathtub

Air Condition in each room (bedroom, living room)

For our winter guests, each bungalow offers a fire place and autonomous central heating.

Two extra beds and a dresser, in the attic on the upper floor.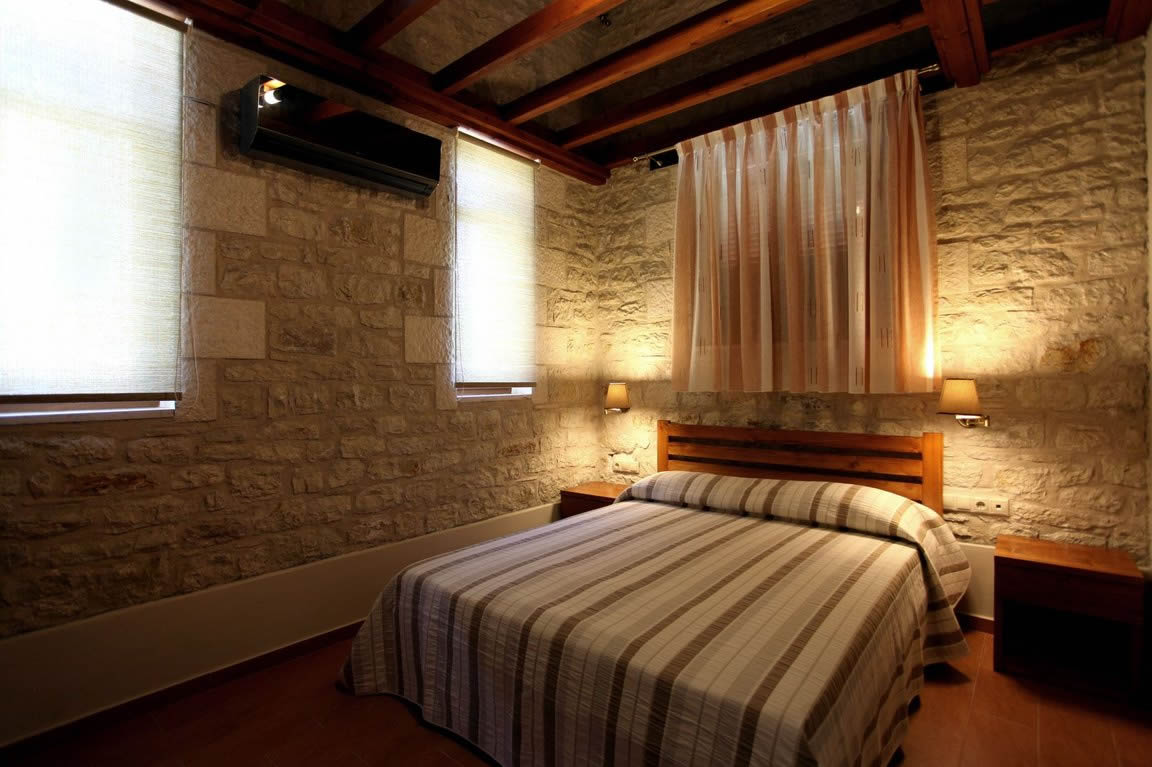 Enjoy & Remember Great Times with us

Family vacations, relaxation, close to the forest and surrounded with olive tree fields.
CHECK AVAILABILITY

BEST SERVICES ASFENDAMOS
Bungalows Facilities
ENJOY with MOUNTAIN VIEW
Refectory
Where to find us
...a small village in West Peloponnesus
Call Us To Schedule
We have agents waiting to talk to you about your next dream vacation!
Send Us An Email
Send us an email with your vacation information, questions and details.
We're Standing By!
Email info@asfendamos.gr today!
CONTACT US TODAY
Book Your Next Vacation!